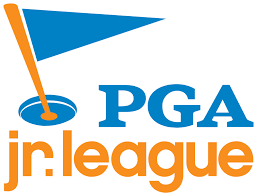 JOIN Twin Hills CC's
PGA JR LEAGUE TODAY
The deadline to join the team is fast approaching! Practices start Tuesdays mid-May from 5-6 PM. At Twin Hills, we have a more extensive practice schedule than most programs in the state and the results show.
This program is one of the fastest-growing youth sports programs in the country. If your son or daughter knows "how" to drive, putt and chip and want to learn more about this great game with friends then this program is for your family. Parents can follow on from a distance in golf carts and cheer on their children and team.
PGA JR League is designed to bring a "Little League" atmosphere to the game of golf.  The league provides a structured environment for young golfers to compete and have fun!  This is what your child gets when they join Twin Hills PGA Jr League.
2 Team Golf Polo Jerseys with Numbers of your child's choice
Team PGA Jr League hat
Bag Tag, Draw String Bag & Performance T-Shirt
5 regular season competitions with travel matches to surrounding golf courses. Practice once a week during Late May, June & July. Matches typically will be Sunday afternoons and practice once a week.
Greens Fees and Range balls included on match and practice days
End of the year celebration with awards and the opportunity to participate in PGA Family Cup at the end of the year.
Hotdog included on home game day and food specials on practice nights.
15% off all merchandise Twin Hills Pro Shop
Access to PGA Jr League Merchandise Store
If you have any problems please contact Allison Davey at (860) 742-9705 for any help registering.